The first SMU Overseas Centre is proud to nurture a knowledge climate in which intellectual and cultural diversity is respected and embraced, to drive the economic development of communities and sectors in Indonesia.
In an age of rapid technological advancement and globalisation, the need for knowledge exchange between different regional networks has become increasingly important. To drive its strategic priority of Growth in Asia, SMU has unveiled its first Overseas Centre in Jakarta, Indonesia.
The SMU Overseas Centre Jakarta (OCJ) embodies an environment of collaboration with local partners that encourages open knowledge exchange between experts from multiple fields. Its establishment aims to create a reciprocal ecosystem that generates mutually beneficial opportunities across geographies.
"We are committed to contributing to the betterment of local communities and economies in Asia through education, research and innovation and entrepreneurship initiatives, particularly in digital transformation, sustainable living and growth in Asia," says SMU President Professor Lily Kong.
"SMU will develop a network of overseas centres in Asia's key cities to collectively build a regional eco-system of knowledge-sharing, research and enablement for local businesses, communities and people."
Fostering innovation across borders
Unveiled on 6 December 2022, the OCJ is designed to drive collaborations, strengthen cross-cultural understanding, and contribute to the growth of the region. The Overseas Centres will allow the University to deepen engagement with its trusted partners and be changemakers in communities across Asia.
Through rigorous academic programmes, thoughtfully designed pedagogy, and cutting-edge technologies, SMU provides the essential skills and knowledge needed to navigate the complex global economy. It will also host workshops and seminars aimed at helping individuals and companies acquire the skills necessary to succeed in today's globalised economy.
In the past decade, Indonesia has experienced unprecedented economic growth that has allowed it to become one of the most powerful economies in Southeast Asia. From its flourishing economy to its vibrant culture, Indonesia is now a force to be reckoned with in both the local and global markets. As such, collaboration between Indonesian corporations, higher education institutions, government agencies and society at large is essential for improving talent development, thought leadership, innovation, and entrepreneurship across both countries.
Another key role of the OCJ is its commitment to facilitating impactful partnerships. By providing a platform for such collaborations, the OCJ helps to strengthen existing economic ties between both countries while creating new opportunities for growth in Asia.
"Indonesia is a rising regional economic powerhouse with a growing influence in shaping the future of both Asia and the region," said Shoeb Z Kagda, Centre Director of the OCJ.
"Collaboration with Indonesian corporations, higher education institutions, government agencies, and the wider society will be critical to improving talent development, thought leadership, innovation, and entrepreneurship in both countries."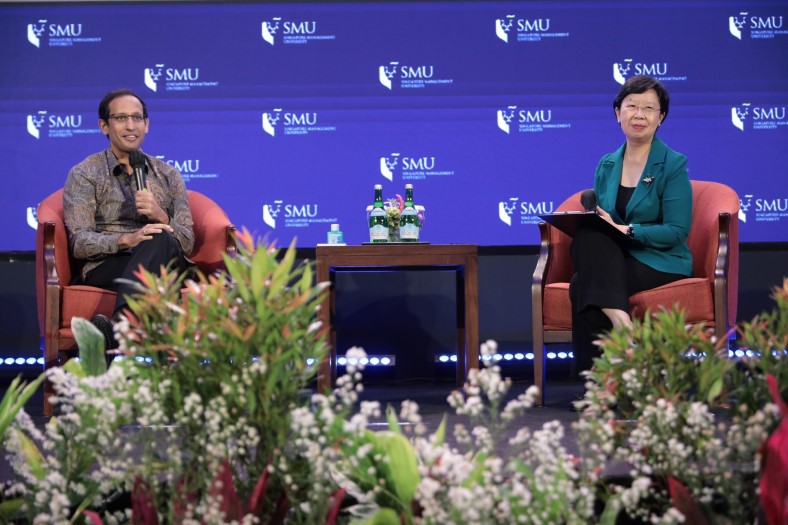 Fulfilling a Vision
Through its commitment to amplifying knowledge exchange across geographies, the OCJ is set to become an essential part of SMU's strategic priority of Growth in Asia — part of the University's Vision 2025 to grow impact and cultivate change.
By providing a platform for local partners and businesses alike to collaborate on research projects, develop industry partnerships, launch new ventures, and acquire skills necessary for success in today's globalised economy – it seeks to create mutually beneficial opportunities across geographies.
Furthermore, through collaborations with industry leaders within various sectors such as finance or technology, students will gain insight into how things are done in practice which may not be possible through traditional academic courses alone. Public-private partnerships between both domestic and international organisations can also further accelerate innovation within the country leading towards greater economic prosperity for all involved parties.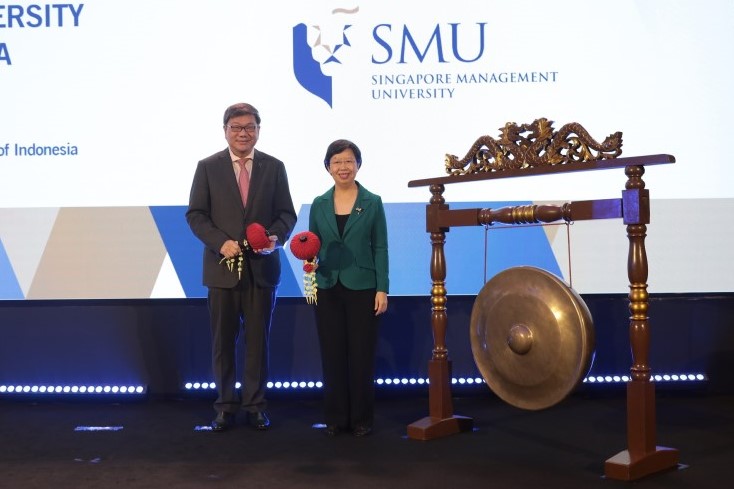 With this initiative, SMU hopes not only to further strengthen economic ties between Singapore and Indonesia but also promote innovation within both countries through increased cross-cultural dialogue facilitated by open knowledge exchange amongst experts from multiple disciplines.
"Indonesia has been SMU's close partner for several decades now," said Prof Kong.
"Throughout the years, our university has played host to exceptional and talented students and faculty members from Indonesia. With the establishment of SMU Overseas Centre Jakarta, we will be able to further intertwine our academic circles and strengthen cooperation for higher education learning and skills development in both Indonesia and Singapore."

You can read more information on SMU Overseas Centre Jakarta here.