With Globalisation 4.0 in motion, the waves of connectivity and digital transformation that it rides on are set to revolutionise the way we do things.
The surge in innovation and new paradigms will bring about the development, deployment and utilisation of new technologies. From autonomous robotics and artificial intelligence, to big data and the Internet of Things, these disruptive technologies are playing an increasingly crucial role in the new economy. As organisations gear up for this digital playing field, so will the need for a next generation workforce that is able to keep up with the evolving demands for computing and technology.
According to Info-communications Media Development Authority's Annual Survey for Infocomm Media Manpower that was conducted in 2017, there is a strong demand for skilled professionals, as enterprises have forecasted infocomm professionals to grow by 28,500 between 2018 and 2020.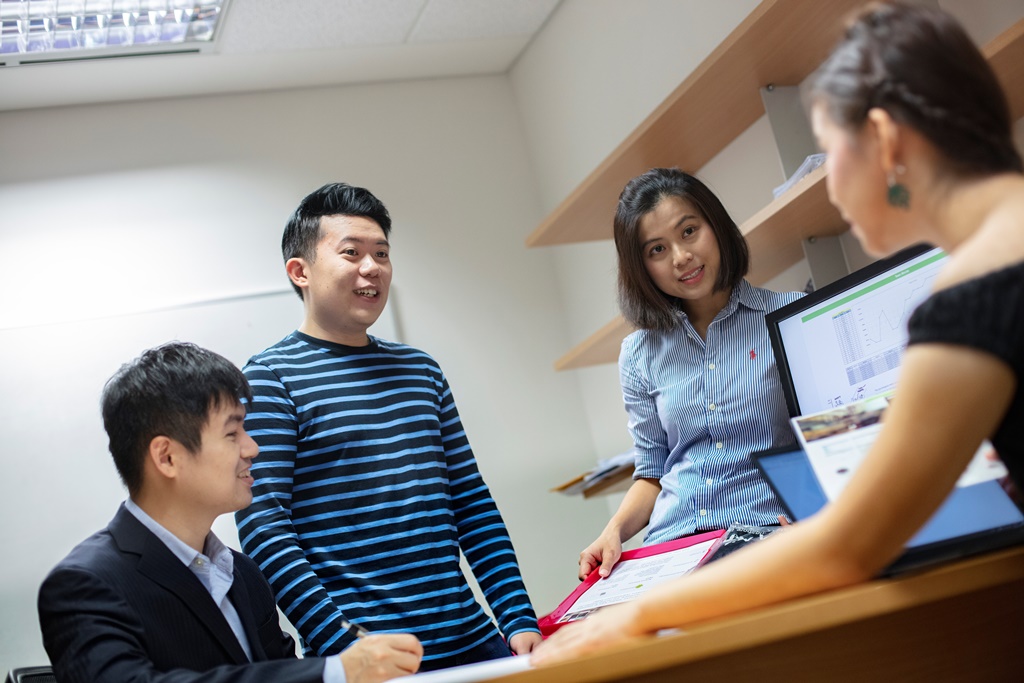 In this digital era, there's a compelling need for SMU to offer degree programmes that nurture industry-ready professionals with holistic knowledge and the necessary skill sets to ride on future technology.
SMU's two new degree programmes to help meet demand
With the rapid growth of the digital economy and the ongoing efforts to transform Singapore through technology, there is strong demand in the public and private sectors for graduates with sound knowledge and training in computing. In response to these industry trends and demand, SMU's School of Information Systems has introduced two new undergraduate programmes.
The Bachelor of Science in Computer Science and the Bachelor of Science in Computing & Law – which will commence in August 2019 and in August 2020, respectively – have been added to SMU's comprehensive suite of undergraduate programmes this year.
An interplay between computing theory and practice
The new Bachelor of Science (Computer Science) programme aims to equip students with technical skills to build computing products and solutions to thrive in the marketplaces and society. This requires an understanding of the interplay between computing theory and practice and the essential links between them; as well as fundamental business innovation, IT solution development and management skills.
The programme features a first major on IT Solution Development. Our courses cut across traditional technology components and equip students with skills to translate scientific principles and integrate the knowledge they learn holistically to develop real solutions to use cases.
Our curriculum nurtures a specialization in an up-and-coming technology track built on a foundational core that apply across industries, preparing graduates for the highly-demanded fields such as Artificial Intelligence, Cybersecurity, and Cyber-Physical Systems while equipping them with nimbleness to ride on future technology waves.
Students will also be encouraged to take up a second major on IT Solution Management, where they will learn to manage the development and deployment of computing solutions. They will gain broad-based exposure to software product management, IT solution architecture, as well as business, legal, and accounting aspects of IT.
Bridging technology and law
The changing landscape calls for IT professionals who not only are technology innovators, but also have a strong grounding in law and regulation. It also requires policy makers and regulators who are conversant with both technology and law to create an innovation-friendly business environment.
At the same time, advances in technology are heralding a paradigm shift in the delivery of legal services. Legal technology holds the potential to infuse efficiency into law firms' case management and back-office work.
In the longer term, legal technology solutions could support or even replace lawyers in the execution of core legal tasks (e.g., automated document review and drafting, predictive analytics to assess the probable outcome of a case drawn from previous court judgments). Law graduates who are able to leverage on technology will thus provide a compelling value proposition as digital transformation takes hold in the legal sector.
The BSc (Computing & Law) degree will produce IT and legal professionals who are adept at bridging technology and law. It will equip students with skillsets in IT & business innovation, operating IT & business innovations within a legal framework, and employing IT in legal practice.
Beyond a solid foundation in Computing and Law, students will specialise in advanced technology tracks such as Artificial Intelligence, Cybersecurity, and Cyber-Physical Systems.
With these new introductions to degree programmes at SMU, students will be in good stead to be leaders of in-demand professions of the future.
See also: SMU launches new degree programmes in Computer Science, and Computing & Law.