From August 2019, students in all six SMU schools can prepare for the world of big data by taking up this second major
The only constant is change — this adage has never been more apt, with traditional industries now being upended by technology all over the world. A new generation increasingly finds themselves in jobs that didn't exist just a few years ago, and what careers of the future will look like is anyone's guess.
More than ever, jobseekers need to stay creative and adaptable. To help "future-proof" the next generation and prepare them for the unpredictable challenges of tomorrow, universities also have to stay one step ahead by equipping their graduates with the right skills and knowledge. This is why SMU, which constantly reviews its undergraduate curriculum, recently announced the launch of a new major in Data Science and Analytics (DSA), which will be available to students from across its six schools starting August 2019.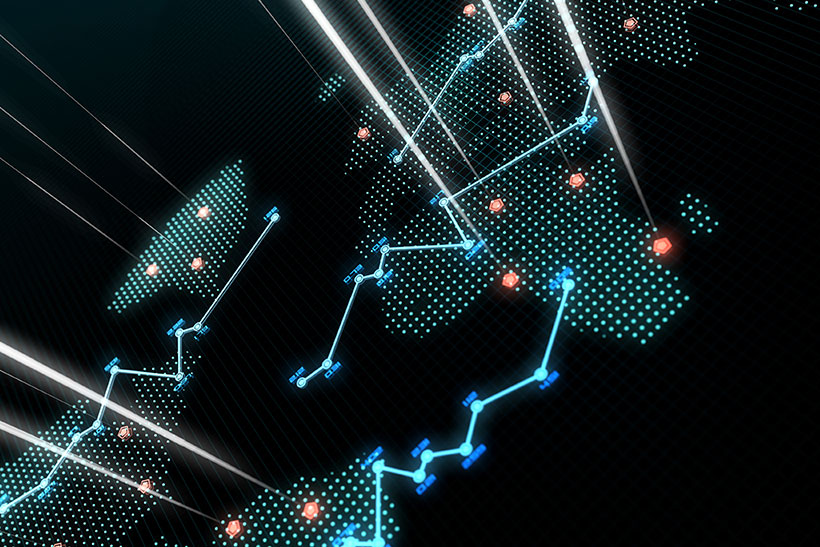 Offering the right skills at the right time
Kwong Koon Shing, Professor of Statistics (Education) at the SMU School of Economics, described the DSA major as a timely response to current rapid developments in the field of data science.
"In recent years, the application of data analysis has become the norm for tackling real-life issues in many areas, from determining insurance premiums to establishing artificial intelligent devices," he said. "The increasing volume of data and advanced data technologies provide a golden opportunity for data analysts to transform data into useful information for decision-making. And there is a shortage of skilled data analysts in most countries, including Singapore."
As a university, it's important for SMU to respond to this demand and make the study of data science a mainstream discipline that is available to all SMU students, no matter which school they come from.
Designing a strong curriculum
To prepare students for the real world upon graduation, the DSA major gives students the opportunity to experience practical applications of both statistics and computational science. This hands-on approach allows them to learn how to use cutting-edge statistical tools that are relevant in careers related to data science and analysis.
"While designing the DSA curriculum, we investigated and discussed the general expectations of different stakeholders: students, academic faculty and potential employers. The most important consideration was to decide what courses should be included to provide synergy and complement existing SMU programmes," said Professor Kwong. "For example, most new DSA courses will extensively use the R-programming language, as it is one of the most popular open-source software packages for statistical analysis."
Core courses in this programme include Statistical Inference for Data Science and Computational Thinking, while elective options include Introduction to Artificial Intelligence, and Text Mining and Language Processing.
The various modules will be taught by three award-winning professors — Distinguished Educator Award winner Professor Tse Yiu Kuen, and Economics Teaching Excellence Award winners Professor Chow Hwee Kwan and Professor Kwong.
Beyond the classroom
It's important to note that merely knowing the approaches behind data analysis does not guarantee anyone a successful career, cautioned Professor Kwong. It is still essential for students to have a strong mastery of their main course of study.
Less technical skills are no less crucial for success in their professional fields, he elaborated. These include a deep familiarity with the subject matter, the ability to explain results in accessible ways, and being able to understand the pros and cons of different approaches.
"With formal training in DSA, students will be able to analyse a given data set with an appropriate approach, then explain the concept of predictive modelling, the intuition behind each model, as well as the assumptions and restrictions of each conclusion," he said. "With strong knowledge in their own disciplines as background information and up-to-date data analysis skills, DSA students can then apply their skills in the best possible way to benefit the organisation they are working for."