A vibrant arts scene has always been an indispensable part of SMU life, and this year's SMU Arts Festival was no different. Themed "POST", the festival explored the multifaceted meaning of the theme as student artistes delved into the complexities of post-modernity, post-truth, and other "post" concepts.
From 18 August to 24 September 2023, nearly 500 SMU undergraduates and alumni came together in a series of programmes that explored the evolving relationship between humanity, technology, and the arts. This year's edition was a special one, as SMU partnered its neighbours in the Bras Basah and Bugis Precinct – including the National Heritage Board's Singapore Night Festival – for two weekends of captivating performances as part of the SMU Arts Fest.
SMU's artists and performers were also delighted to welcome guest performers, artists, and collaborators from the Nanyang Academy of Fine Arts, LASALLE College of the Arts, and School of the Arts.
"These collaborations highlight SMU's embrace of Singapore's vibrant and diverse arts community through uniting talents from various artistic backgrounds and disciplines and encourages our students to learn from other artistes and arts enthusiasts," said Professor Paulin Straughan, Dean of Students at SMU.
A programme inspired by the state of our world
With AI being an increasingly hot-button issue, it comes as no surprise that topics related to AI were incorporated into this year's performances. One such performance was the multi-disciplinary arts exhibition "Me, Myself and AI". The exhibition featured student artists from SMU and NAFA's School of Design & Media and their reflections of hopes and fears for the world. This was especially engaging given the debate around AI art generation and the ethical considerations arising from it.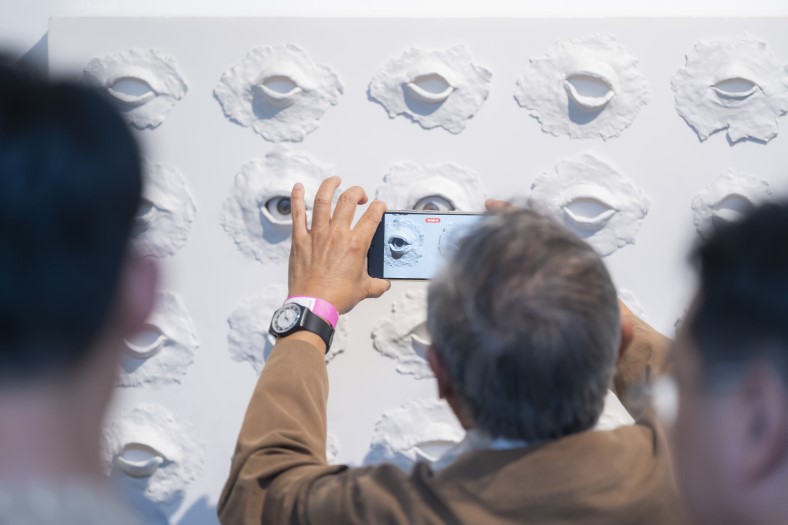 SMU dancers also collaborated with students from LASALLE'S Fashion Design and Textiles Programme in an original post-modern dance production, Beyond Human. Through this performance, the dancers raised thought-provoking questions about identity, authenticity, and our place in a post-human world.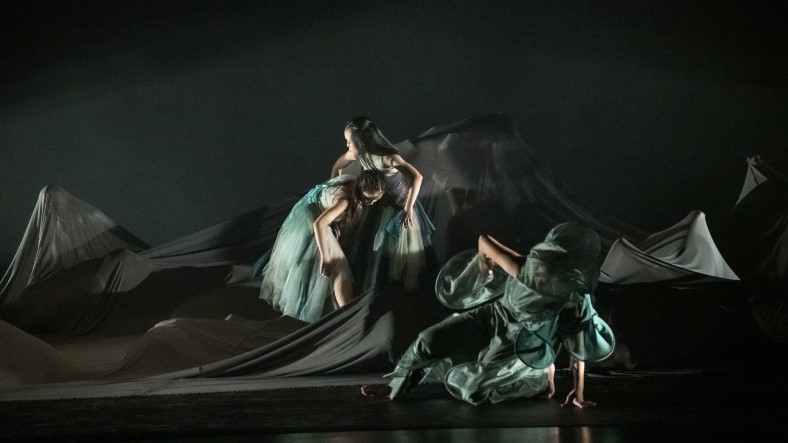 Another theme explored during the Arts Fest was how digital technology shapes our interpersonal interactions, especially after COVID-19. Running in conjunction with the Singapore Night Festival was "The Social Post", a series of showcases that took place on SMU Campus Green over two weekends.
Through a series of dynamic interdisciplinary performances influenced by social-media trends and engagement, SMU's best music and dance groups came together to celebrate Singapore's growth as a thriving digital hub, where diverse cultures and talents intersect in the physical and online realms.
Talented scriptwriters, artists and actors also collaborated in a stunning theatre production Love & Information, which explored the complexities of navigating love, connection and truth in a world flooded with information from social media.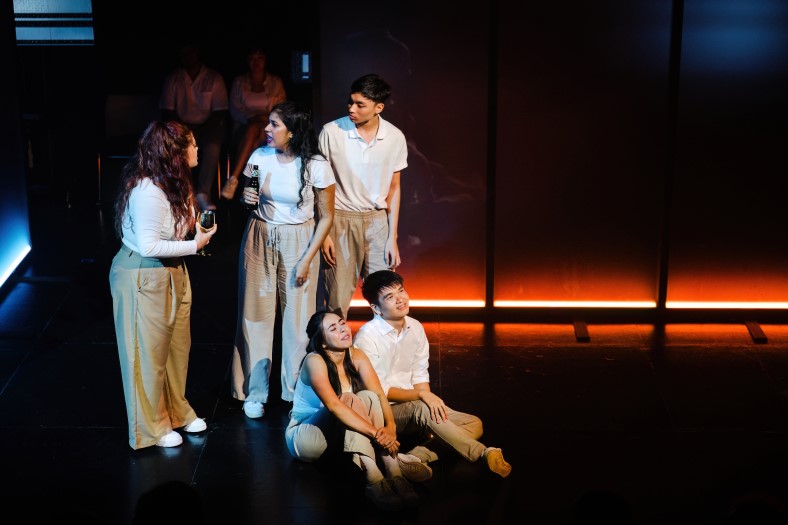 Another highlight of the SMU Arts Fest was the first full-scale all-alumni production, MMRS, where more than 100 dancers from SMU Eluminix (the alumni of the hip-hop dance group SMU Eurhythmix) came together in a series of dynamic street-dance performances.  Spanning four chapters, dancers recreated their journeys from treasured youth to post-graduation.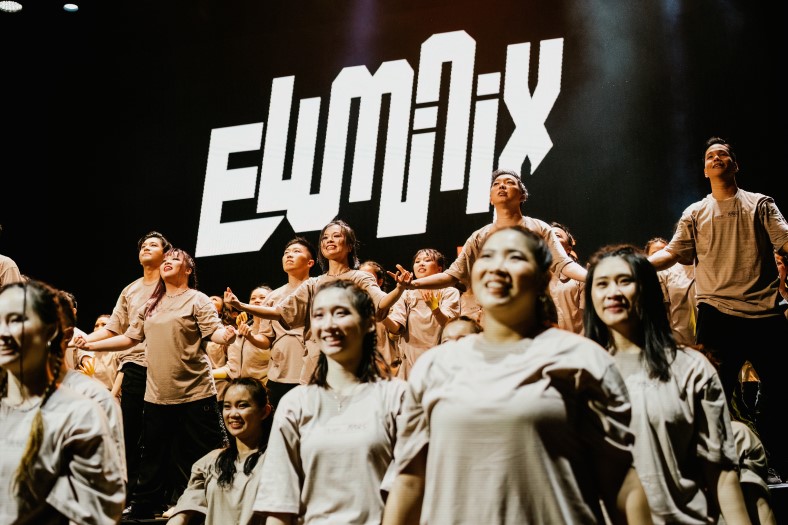 The Arts Fest was included a voice personality contest, Post Script, which sought to discover the next generation of emcees to host future SMU Community Events. As part of the contest, experienced student hosts, alumni as well as industry professionals mentored 28 aspiring contestants through the competition, culminating in the grand finals on 1 September 2023.
See also: SMU Arts Fest 2023: POST hits high notes of creativity, innovation and artistic excellence