Life can sometimes take you down unexpected turns, and it is not uncommon to discover one's true calling along a road less travelled. Such was the experience of SMU alumna Apoorva Charan, who has carved out her own path as a film producer following her graduation.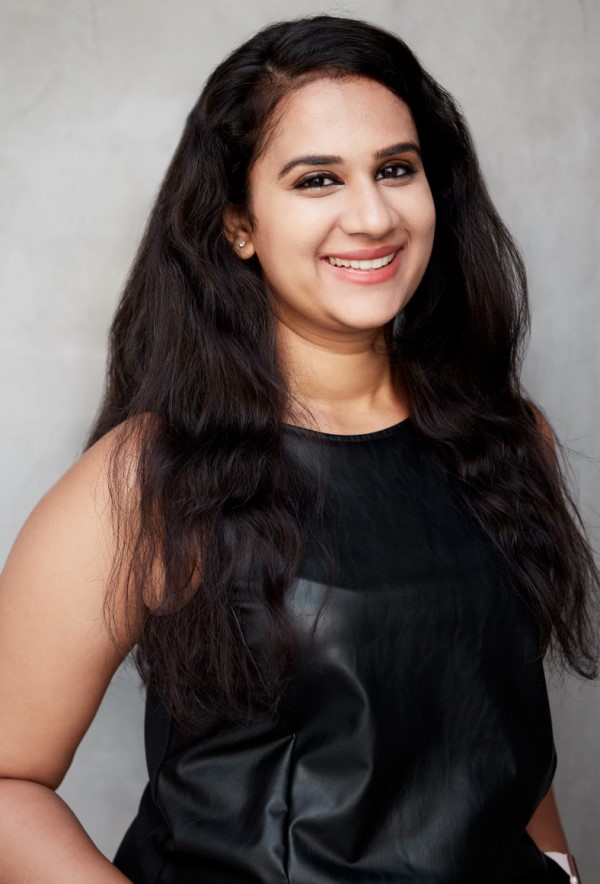 The Los Angeles-based producer's recent film Joyland premiered at the Cannes Film Festival (2022), where it received a standing ovation. It has since been screened at illustrious festivals around the world including Sundance, TIFF, and the BFI London Film Festival.
Joyland explores many complex themes and topics within its two-hour runtime, but the reason the film most resonates with Apoorva is probably relatable to most—at its core, the film tells a story of people who struggle to find their place in a world, a theme which is easy to empathise with.
The film was Pakistan's entry to the 95th Academy Awards and was the first film from the South Asian nation to make the shortlist and has also won the Un Certain Regards Jury Prize, the Queer Palm and Best International Film at the 2023 Spirit Awards. And yet, all the awards and accolades are simply a bonus for Apoorva.
"What is really exciting about these awards is how it elevates the profile of the film, enabling it to reach a wider audience," says the 2013 SMU graduate.
"It means more people will watch our film, which is, to me, the most important thing of all."
Finding her calling in an ocean of opportunity
To some extent, the idea of discovering one's niche in life seems to mirror Apoorva's personal odyssey. In 2009, when she joined the Bachelor of Business Management (BBM) programme at SMU, the notion of pursuing a career as a film producer was far from Apoorva's thoughts.
It could be argued that Apoorva's journey towards becoming a film producer was a fortuitous chain of events. It was her participation in the StageIT theatre club at SMU that sparked her interest in production, ultimately prompting her to pursue a digital producer position at FremantleMedia's Singapore office. As she worked on acclaimed programmes such as Indonesian Idol, Thailand's Got Talent, and Asia's Got Talent, Apoorva found the passion she had been seeking.
"After being intimately involved in the production process, I was certain that I had found my true passion in film & TV," Apoorva says with an energy that is almost palpable.
With the vision of moving her work to more scripted, narrative content, Apoorva applied to the MFA Film Programme at Columbia University in New York in 2017—during which she met Saim Sadiq, the writer/director of Joyland.
Over the next four years, Apoorva went on to build her experience in production, producing over 20 short films, including award-winning films like Distance, which played at the Singapore International Film Festival, and felt like a homecoming of sorts for Apoorva, who returned to Singapore to complete the filming and production.
Born in India and raised in Northern California, Apoorva also actively pursued various opportunities to expand her network in the industry, efforts which culminated in a major milestone in 2021 when Joyland was successfully financed and filmed.
The courage to take a leap of faith
Undoubtedly, as a young and inexperienced undergraduate, the road ahead must have appeared daunting to Apoorva. Nevertheless, she notes two formative experiences at SMU that were instrumental in shaping her into the person she is today. The first of these was her involvement with the StageIT theatre club, where she had the opportunity to hone her creative chops.
"Second was the New York Business Study Mission which was led by SMU Associate Professor of Communication Management (Practice) Mark Chong. It was a life-changing moment in the truest sense," recalls Apoorva.
"The chance to meet professionals from the creative industries allowed me to envision a passion-driven career for myself."
It takes great gumption to choose the path that few tread—to make that proverbial leap of faith. Yet, Apoorva found the strength to do just that. By following her passion for film production, she discovered a sense of purpose and fulfilment that cannot be measured in monetary terms alone.
In fact, Joyland achieved milestones on multiple fronts. Not only was it the first film directed by a Pakistani filmmaker to receive accolades at Cannes, but it also marked a ground-breaking moment for Alina Khan—the first transgender actor from Pakistan to assume a leading role in a feature film and grace the coveted red carpet of a prestigious film festival.
Likewise, taking that leap of faith has proven to be a life-changing decision for Apoorva. It has opened doors to new opportunities, introduced her to an array of creative minds, and allowed her to explore her full potential.
For Apoorva, the courage to follow her passion has been worth it. It has led her down a different path, but one that has been fulfilling and rewarding in more ways than she could have imagined.
As such, she advises others to follow their dreams with a plan that they can execute.
"Even if you're afraid and no one else is doing what you're doing, take the chance," Apoorva encourages.
"Your career and the people you work with will make up a large chunk of your life, and it all comes down to how you want to live your life."
Achieving success and realising one's aspirations, however, is rarely a linear path, and this was certainly the case for the making of "Joyland." The film was a labour of love that took six years to come to fruition. During this time, the production team faced numerous obstacles and hurdles.
One such challenge came in the form of a ban imposed by the Pakistani government, which prohibited the screening of the film. However, their passion for the project did not waver, and the government eventually reversed its decision, allowing the film to be screened in Pakistan.
Hers is a road less travelled, but for Apoorva, the journey has only just begun. "Without a doubt, I want to continue producing films all around the world; films that help us feel unified in our human experiences."