Influencer marketing has been a leading marketing method of choice for consumer brands in recent years. But has the strategy reached its peak?
With the ever-increasing volume of content consumed via social media, it's inevitable that marketers will gravitate to where their audiences spend most of their time. Influencer marketing is now key to bridging the gap between today's digital consumers and pressing business objectives, and has proven to be effective in raising awareness for brands — with nearly 90 per cent of marketers finding return on investment (ROI) from influencer marketing comparable to or better than other marketing channels.
Nevertheless, influencer marketing remains to be somewhat of a hit-or-miss game plan, exacerbated by the rise of savvier consumers who are more discerning when it comes to brand-led influencer content. SMU Lee Kong Chian School of Business Lecturer of Marketing Patricia Lui, and SMU Assistant Director, Centre for Management Practice, Lipika Bhattacharya therefore developed the case study — "Kobe Influencer Marketing: Building Brand Awareness via Social Media," to discuss effective approaches in the field of influencer marketing.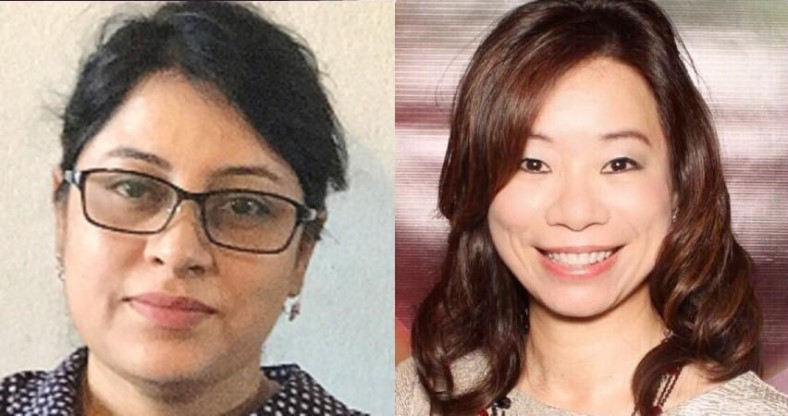 The case study examines how Evangeline Leong, co-founder of the influencer marketing platform Kobe, overcame challenges when developing an influencer marketing strategy for homegrown brand, Jia Jia Herbal Tea.
"We had noted that digital marketing was increasingly mistrusted by consumers and reaching a phase of fatigue," Leong says. "For example, a 2016 survey has found that 46 per cent of respondents unfollowed brands for posting too many promotional messages, 41 per cent unfollowed brands because of irrelevant information, and almost 35 per cent unfollowed brands that tweeted too much."
Here are four key takeaways from the case study that businesses can adopt to regain consumer trust, and successfully implement their own influencer marketing campaigns.
1. Understand the millennial customer
Lui and Bhattacharya's case study focused on how Jia Jia, a ready-to-drink herbal tea manufacturer in Singapore, hoped to promote their traditional drink to a younger millennial market. They discovered that the demographic enjoys drinking milk teas instead of brewed ones, despite the country's strong history with herbal teas.
Kobe zoned in on two factors for tailoring their influencer marketing strategy to the Singaporean millennial market: That they are active on social media, especially on Facebook, WhatsApp, Instagram, and YouTube; and they are used to choosing Coca-Cola as their non-alcoholic beverage of choice, but are actually culturally acclimatised to drinking tea.
Given this information, they decided that the ideal approach was to leverage consumers' affinity with tea and promote their most popular tea-based products using relevant influencers to raise awareness and drive home the brand's message.
An understanding of the behaviours and preferences of Jia Jia's target audience allowed Kobe to choose the best channels for their influencer campaign to generate word-of-mouth marketing among millennial consumers.
2. Determining the right metrics for success
Based on the Jia Jia campaign, the case study identified a common challenge faced by influencer campaigns: the accurate communication of return on investment (ROI) to clients in order to define campaign success.
As Leong explains, "Influencer campaigns are meant for building conversations with customers, so the focus is on engagement rather than sales [and ROI]. If the influencer content is too sales-orientated, storytelling will be lost in the process. Eventually, followers would stop following."
Businesses may instead consider other campaign outcomes like brand awareness and future sales. This means influencer marketers need to set realistic expectations and redefine goals when working with brands, especially during the campaign planning stage.
Furthermore, instead of ROI, marketers should focus on key performance indicators (KPIs) like the cost per engagement, audience reach, number of impressions and engagements, the quality of the content, and cost per lead. Determining the KPIs upfront, monitoring them closely, and identifying trends will ensure that the campaign's results are in line with the client's objectives.
3. Create authentic content
Lui and Bhattacharya's work emphasised the importance of creating authentic content by comparing the Jia Jia campaign to that of other beverage companies like Coca-Cola, Bigelow Tea, and Fit Tea. They found that Fit Tea appealed least to consumers, because there was a misalignment between the celebrity endorser and the detox product, resulting in scepticism and backlash from online commenters.
"Although some tactics in influencer marketing could be generalised across programs, there were tactics specific to the product genre as well," which Leong and her team used to avoid a similar scenario for Jia Jia.
To decide on an approach and narrative that would best resonate with consumers, Kobe had to understand the target demographic and their psychographics. In their research, Kobe saw potential in positioning Jia Jia as the sports drink of choice for Singaporean millennials. They refreshed the brand's image to align with the millennial lifestyle, and changed Jia Jia's product packaging and influencer strategy to align with the new direction.
This insight opened the door for Jia Jia to create authentic content that speaks directly to the daily needs of its target consumers, identifying a role for the brand to synthesise with and own. This creates opportunities for word-of-mouth marketing, because as Jia Jia becomes a part of its consumers' lives, their herbal tea will be continuously promoted from person to person.
4. Choose the right influencers with the help of Artificial Intelligence (AI)
Lastly, the case study demonstrated how Kobe chose influencers with a strong millennial following. Leveraging on an intelligent AI-based platform built by the agency, influencers were evaluated and shortlisted based on their alignment with the brand's story and persona. This ensured that Jia Jia was matched with the most relevant influencers from various interest groups, demographic profiles, and even those with specific medical conditions.
When contextual content is not sufficient to determine an influencer's relevance to the brand, Kobe's technology also has a built-in image recognition capability to gather deeper insights such as keywords, categories, and concepts not explicitly mentioned in the text. This allows an accurate understanding of an influencer's content, regardless of the text and captions used.
The case notes that choosing the right influencers was a small yet significant part of Jia Jia's campaign. Ultimately, Kobe's ability to utilise AI increased the likelihood of success for Jia Jia's marketing effort and catalysed the potential for word-of-mouth marketing.
Is influencer marketing dead? Definitely not, especially when it's implemented with clear KPIs, a full understanding of the brand's target consumers, relevant and authentic content, and the right influencers.
Influencer marketing powerfully shapes the way our society makes purchasing decisions today. This teaching case sheds light on the state of influencer marketing in Southeast Asia from the perspective of both the brand and the agency. When asked why this approach was unique, Bhattacharya explains: "[We wove] together our subject knowledge with the case situation and problems. We managed to look into how the strategy was developed from an agency's perspective, which is not a common approach in business case writing."
See also Singapore Management University wins at The Case Centre's 31st Awards and Competitions.