The two brand-new courses in Arts Management and Design Literacy for Marketing to be offered by SMU and NAFA will empower participants with the tools necessary to remain competitive and relevant in an ever-changing arts landscape.
"As the arts and marketing sectors continue to evolve, it is crucial for professionals to acquire new skills and competencies," says Jack Lim, Executive Director, SMU Academy.
"Through transformative learning experiences, these programmes provide a unique opportunity for professionals to upskill themselves and stay relevant in their fields."
SMU Academy is dedicated to empowering individuals who seek ongoing education and assisting organisations in achieving their upskilling and reskilling objectives. This collaboration is the first of its kind between NAFA and an institute of higher learning in Singapore to deliver continuing education and training programmes that synthesise arts, design, and business.
The SMU-NAFA Advanced Certificate in Arts Management for Arts Professionals is designed to equip participants with a comprehensive understanding of contemporary trends and issues in the arts industry. It covers six modules delivered over 12 days, and participants will receive insider knowledge from seasoned industry practitioners and leaders in the local arts sector. This programme aims to empower participants with the skills and tools necessary to navigate a fiercely competitive market while maintaining the integrity of the arts.
Additionally, the Mastering Design Literacy for Marketing programme focuses on developing marketing professionals with a sophisticated 'eye' for design details. In today's visually driven economy, design literacy has become indispensable for professionals, managers, executives, and business owners (PMEBs) to effectively engage with their customers. Through six modules taught over 12 days, participants will learn design fundamentals and take a holistic approach to design as a process. The trainers for this programme are drawn from diverse design backgrounds, providing participants with an enriching learning experience.
"By combining the expertise of our institutions, these programmes provide learners with unique perspectives to enhance their professional practice in Marketing and Arts Management," says Dr Jeffery Tan, Dean, NAFA Centre for Lifelong Education.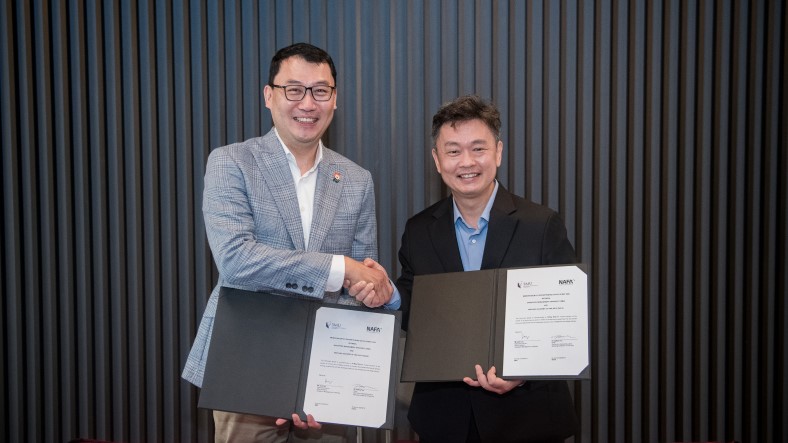 The SMU-NAFA Advanced Certificate in Arts Management for Arts Professionals programme will run once a year, while the SMU-NAFA Advanced Certificate in Mastering Design Literacy for Marketing will run twice yearly. A total of 200 participants are expected to join per year. As the SMU-NAFA partnership continues to grow, more programme offerings will be rolled out to cater to the needs of professionals across various industries.
With advancements in technology and the growing ubiquity of digital platforms, audiences' ways of consuming and interacting with the arts have significantly changed. Therefore, it is crucial for artists and arts professionals to expand their competencies by acquiring proficiency in contemporary practice. This will empower them to stay abreast of the latest developments and maintain their relevance in a dynamic field.
"We also look forward to deepening our partnership with NAFA to roll out more programmes that will cater to the training needs of the arts community," adds Mr Lim.
"The programmes provide a unique opportunity for arts professionals to upskill themselves and stay relevant in their fields."
As a premier university in Asia, SMU is dedicated to paving the way for knowledge transfer in the region. With a rich legacy of forging strategic alliances with top-quality education providers, the University's latest partnership with NAFA, Singapore's pioneer arts institution, marks yet another milestone in its mission to address tomorrow's critical challenges.

By harnessing the strengths of diverse training providers through a series of joint initiatives, SMU creates innovative approaches to drive lasting impact and meaningful change in the arts industry, and beyond.
See also: SMU and NAFA to jointly offer new Advanced Certificate Programmes in Arts Management and Design Literacy for Marketing